Puerto Princesa
Starting March 1, 2021, travellers from the Philippines can once again explore Puerto Princesa's majestic attractions like the Undergorund River. With the threat of Covid-19 pandemic, the Inter-Agency task Force on emerging Infectious Diseases (IATF-EID) and the Local Government Unit (LGU) has announced a set of guidelines and tourists requirements to follow before you visit the "Eco-Tourism Center of the Philppines.
TRAVEL REQUIREMENTS:
1. Secure a RT-PCR Negative Test Result 48 hrs prior to travel. 
Take note that the negative RT-PCR test result must be submitted by the chosen DOH-accreditted testing facility to the City's IMT.
Check out the list of accredited laboratories here.
2. Secure a QR Code - Tourist who wants to visit Puerto Princesa must register and submit necessary requirements at the StaySafe.ph system, which will be utilized as the primary contact tracing system in the city.
3. Antigen Test at 3rd and 7th day from arrival.
4. Confirmed Booking at a DOT accreditted accommodation. It must be presented at the border upon arrival.
5. Book Tours with DOT Accreditted Operatots.Do-It-Youself  (DIY) or Daytours are not allowed.
6. Observe Strict Quarantine. Domestic tourist must follow strict quarantine protocols until their arrival at Puerto Princesa. This includes use of face mask , face shields, wash hands regularly and practice social distancing and frequent sanitizing of hands. 
7. Download the Traze App in your mobile phones.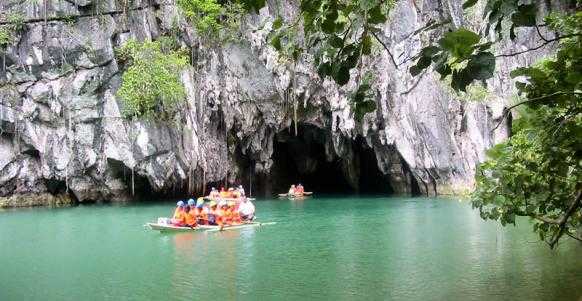 ITINERARIES
3 Days PUERTO PRINCESA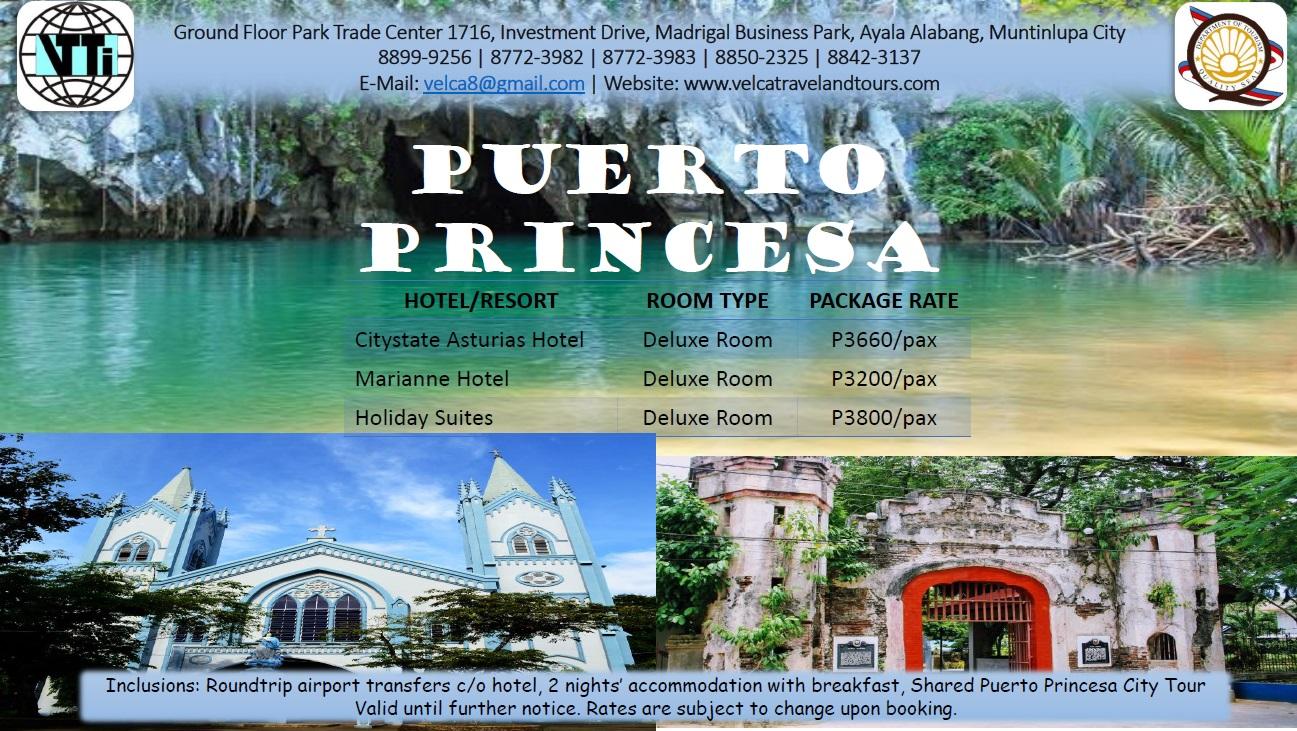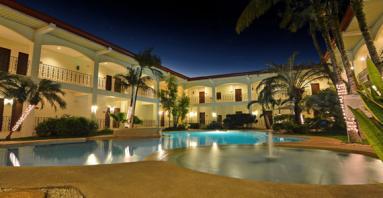 CITYSTATE ASTURIAS
Nestled in a serene environment distant from the bustling street, CityState Asturias Hotel is the choiced hotel to stay at while experiencing Puerto Princesa to its fullest. Styled like a Mediterranean villa and inviting in a subtle elegance, the hotel is only five minutes away from old airport. Visitors will surely go home captivated and mesmerized by Puerto Princesa's natural beauty, exotic terrain and endless adventure offering as relived by Asturias hotel.