BANGKOK
Travel to Thailand is truly amazing. Bangkok offers rich history, fabulous shopping, colourful night life, sumptuous food and plenty of fun. One of the largest cities in the world, Bangkok is crowded and fast paced yet you can easily find the traditional and spiritual side at one of the many ancient temples.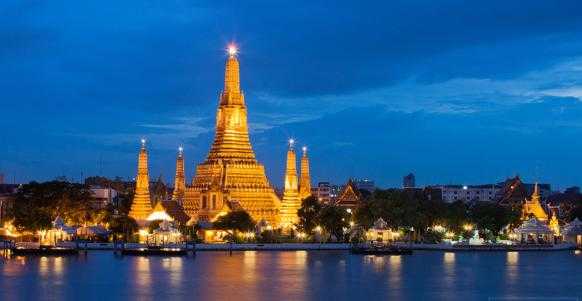 ITINERARIES
3 / 4 / 5 Day Land Arrangement Package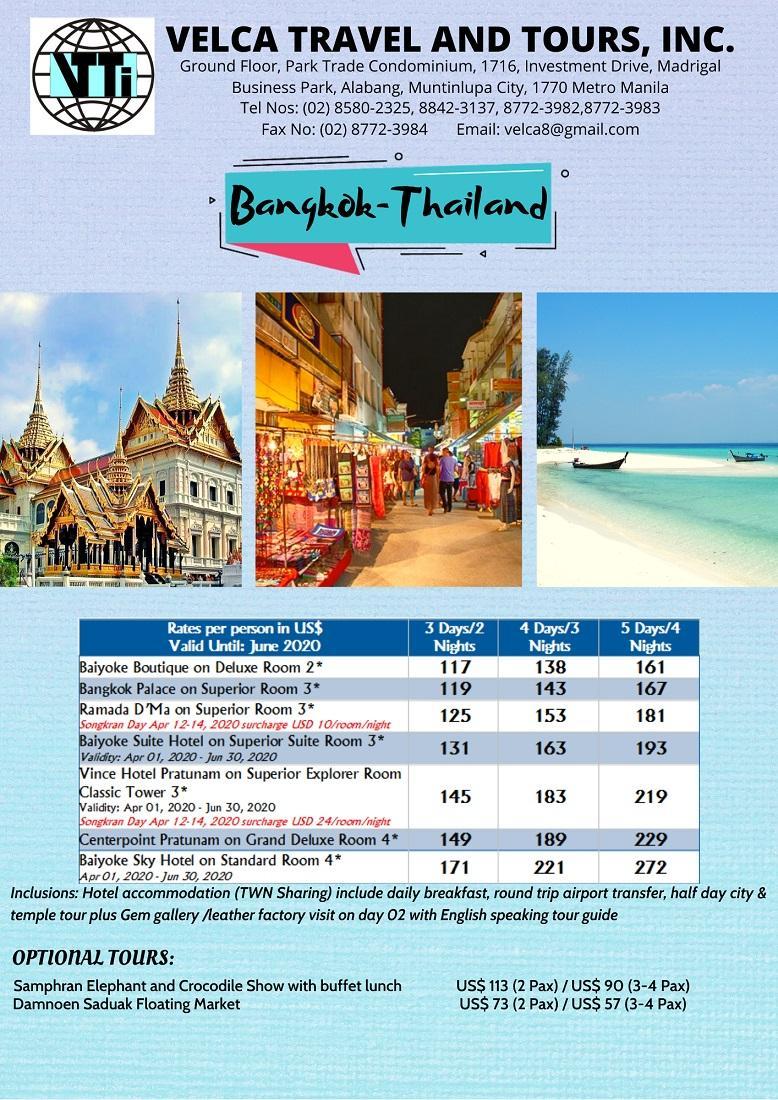 OPTIONAL TOUR: FLOATING MARKET
Damnoen Saduak Floating Market
Every morning, boat venders will cramp in Khlong Damnoen Saduak to sell product from their plantations that varies from fruits to vegetables. Now the product is more varieties as there are many visitors visit here every day. Check out there early morning and take a ride on a row boat to get the real sense of floating market.
US$73 -2PAX / US$57 3-4 PAX
OPTIONAL TOUR: SAMPHRAN ELEPHANT AND CROCODILE SHOW
SAMPHRAN ELEPHANT AND CROCODILE SHOW. 
It highlights exciting events such as The Elephant Theme Show and The Crocodile Wrestling Show.
In the Elephant show, the elephants are the stars of the show where they dance, race, play football and
games, "Yutha Hathi", a great royal battle scene, is even performed with the actors riding on the
elephants. As for the wrestling show, the crocodile and the master crocodile catcher perform breathtaking
stunts to their audience's delight. The visitors can also try to check out the tropical garden and waterfalls on
the elephant's back and visit the orchid nursery.
US$113 2PAX / US$90 3-4PAX