Puerto Princesa
Puerto Princesa is the capital of the province of Palawan, which was voted again in 2016 as the No.1 World's Best Island by readers of Travel+Leisure. Considered one of the world's wonders of nature, Palawan's Underground River is the top attraction and visitors shouldn't miss the chance to boat through its limestone caverns.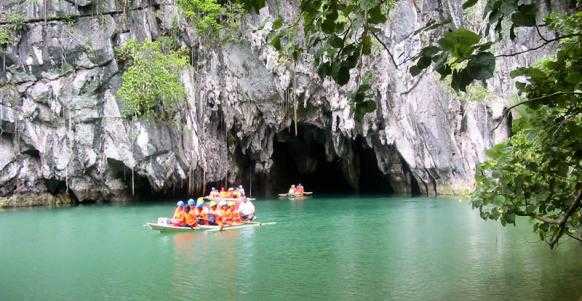 ITINERARIES
LEGEND HOTEL
The Legend Palawan lets you discover all the natural wonders of Puerto Princesa City. Our 3-star hotel is close to transportation options, and only minutes away from the city's main commercial district. The strategic location of The Legend Palawan in the heart of Puerto Princesa makes its ideal for family gatherings, business power meetings, casual get-togethers, and after-meal drinks. Additionally, our inviting rooms provide a tranquil retreat after a day of exploration. Each features air-conditioning, phone, cable TV, Internet connection, and private toilet and bath. Savor the variety of cuisines offered at Tanglaw Restaurant.
HOTEL FLEURIS
Situated in the heart of Puerto Princesa, Hotel Fleuris Palawan was established to add exquisiteness to the city. Despite the high technology that has infiltrated the country, Hotel Fleuris' heart still dances to the beat of instinctive ways. And it's a place where guests can find a home away from home, with a highly trained, guest friendly staff. Hotel Fleuris Palawan has forty-seven (47) elegantly furnished guestrooms including thirty-eight (38) deluxe rooms, Eight(8) Suite rooms and one (1) Special room for disabled. 
DOS PALMAS
Dos Palmas Island Resort and Spa is nestled in the tropical waters of Honda Bay, northeast from Puerto Princesa City of the Philippine province of Palawan. This 20-hectare private island getaway is your ultimate island paradise, set amidst pristine natural surroundings, white sandy beaches and clear turquoise blue waters. The island itself is blessed with a rich marine ecosystem with hectares of mangrove forest on the south, hectares of sea grass beds throughout and kilometers of beautiful coral reefs surrounding the island. An enchanting retreat from urban living for some fun and relaxation… all in a quintessential Dos Palmas experience.