Puerto Princesa
Puerto Princesa is the capital of the province of Palawan, which was voted again in 2016 as the No.1 World's Best Island by readers of Travel+Leisure. Considered one of the world's wonders of nature, Palawan's Underground River is the top attraction and visitors shouldn't miss the chance to boat through its limestone caverns.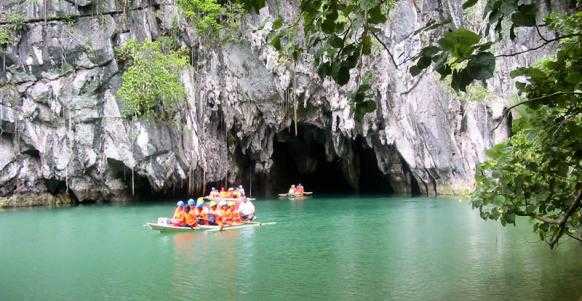 ITINERARIES
PUERTO PRINCESA TOUR PACKAGES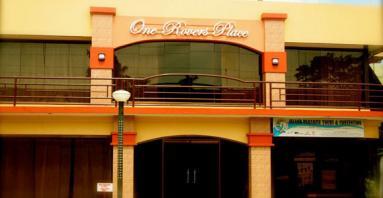 ONE ROVER'S PLACE
One Rover's Place in Puerto Princesa, Palawan promises great-value vacations with its winning location, aptly furnished rooms, and practical services. Staying at this traveler's haven places you in the heart of Puerto Princesa. You'll also be just a short stroll from various commercial establishments. You can relax in one of the 25 cozy, affordable rooms or savor delicious authentic Pacific and Southeast Asian cuisine at TIO ROD's Resto Bar and Lounge. One Rovers Place is a 25 room budget type hotel and can accommodate up to 95 guests. Deluxe and Suite rooms are fitted with air conditioners, cable TVs with remote, hot and cold shower rooms, flush type toilets and intercoms.
DOS PALMAS
Dos Palmas Island Resort and Spa is nestled in the tropical waters of Honda Bay, northeast from Puerto Princesa City of the Philippine province of Palawan. This 20-hectare private island getaway is your ultimate island paradise, set amidst pristine natural surroundings, white sandy beaches and clear turquoise blue waters. The island itself is blessed with a rich marine ecosystem with hectares of mangrove forest on the south, hectares of sea grass beds throughout and kilometers of beautiful coral reefs surrounding the island. An enchanting retreat from urban living for some fun and relaxation… all in a quintessential Dos Palmas experience.
EMPIRE SUITES
Empire Suites is a fresh and modern hotel located in the heart of the city of Puerto Princesa, a mere 3 minutes away from the old airport. You can shop, dine, and entertain yourself after a short distance's gait. All are available within walking distance from our Hotel.
IPIL SUITES
Ipil Suites Puerto Princesa is three minutes from the old airport and within walking distance to the shops, bars and restaurants in town. Ipil Puerto Princesa comprises of forty rooms across four floors ranging from standard to superior rooms to suit different requirements. Ipil has two dining options The "Green" restaurant offers sweeping views of the city landscape with a lush refreshing open air ambiance. The "Meeting Point" offers an inviting experience in an air conditioned venue ideal for conferences and coffee breaks away from the buzz of the city.
CITYSTATE ASTURIAS
Nestled in a serene environment distant from the bustling street, CityState Asturias Hotel is the choiced hotel to stay at while experiencing Puerto Princesa to its fullest. Styled like a Mediterranean villa and inviting in a subtle elegance, the hotel is only five minutes away from old airport. Visitors will surely go home captivated and mesmerized by Puerto Princesa's natural beauty, exotic terrain and endless adventure offering as relived by Asturias hotel. 
CASA MILA INN
Casa Mila Inn is one of the newest tourist inns in Palawan. It provides comfort stay in very affordable prices. The name Mila was named after the mother of the owner as a tribute for her care and kindness that we adopt the same character in providing the best customer satisfaction. Casa Mila Inn is strategically located ten (10) minutes away from the old airport and business center of Puerto Princesa City where you can find other restaurants, bar, banks, and offices. Our location is also less than 1 kilometer from the nearest beach that made it very convenient to all our guests. 
AZIZA PARADISE
What we promise at Aziza Paradise Hotel Puerto Princesa is comfort that never ends. With our 4-star service, we end the search for those wondering where to stay in Palawan. If gastronomic satisfaction is what you seek, we give you just that. Demeter Diner, our fine-dining restaurant can serve up to 130 guests a delectable menu of Filipino, Asian, other international dishes. But that is only one of our several dining venues. You may pass the time at Kahve Brew, our coffee shop that can accommodate up to 48 persons. This is where you can relish Filipino pastries and comforting coffee, located just across the restaurant. Viz Pool Bar can seat up to 19 guests and serves refreshing cocktails along with ice cream treats in different flavors concocted by our in-house executive chef. We also have the Voda Bar, the very first superclub in Palawan, where you can enjoy live DJ music, acoustic performances, and even stand-up comedy.
THE HUE HOTEL
It's time to bring color to leisure right in the heart of Palawan. Discover what the beautiful island has to offer with Hue Hotels and Resorts. Inspired by Palawan's lush environment, this 122-room property prides itself in its design forward and culturally rooted architecture. A stylish hotel concept, it provides a spectrum of facilities and amenities such as a pool, gym, function rooms, and accommodations that fit the lifestyle of business and leisure travelers alike. It's time to enjoy a vibrant island getaway. 
ASTORIA PALAWAN
Astoria Palawan is a five-hectare resort in Puerto Princesa kisses the shores of the majestic Sulu Sea and is a peaceful enclave of emerald virgin forests, grasslands, and mountain ranges. Here is where guests can truly appreciate why Palawan is considered the most beautiful island in the world.
Besides reconnecting you with nature, you can also find fun, adventure, and good food at Astoria Palawan.
Our resort in Puerto Princesa features a 39-meter infinity pool, a recreation pavilion with karaoke and games, and an in-house restaurant and bar. For the ultimate business and leisure trip, our Mangrove Conference and Convention Center and one-hectare Palawan Waterpark by Astoria are sure to meet your vision for the ideal "WorkPlays" experience.
You can also reach the epitome of relaxation and luxury in our 40 spacious private rooms and suites housed in 13 leaf-inspired, wood-cabin villas. Our accommodations are designed to make Astoria Palawan your home away from home.
BEST WESTERN PLUS IVY WALL
Located in the heard of uptown Puerto Princesa, BEST WESTERN PLUS The Ivywall is a modern midscale hotel that provides the perfect base for both business and leisure travelers. Our 120 guest rooms and suites all feature a contemporary Filipino design, plus an array of amenities including free Wi-Fi. Every part of this five-story hotel has been designed to provide a sublime stay, with a range of wellness and dining options to help guests unwind and business facilities to meet the needs of professional travelers. Our all-day-dining restaurant serves a sumptuous international buffet and delectable a la carte menu, providing a mouth-watering array of international and local dishes. Combined with Best Western's world-famous service standards, BEST WESTERN PLUS The Ivywall is the ideal choice for your next trip to Puerto Princesa. 
SHERIDAN BEACH RESORT AND SPA
Indulge endlessly where greens flourish and where excitement becomes an experience. Sheridan Beach Resort and Spa inspires life filled with comfort and convenience as facilities are expressed through a balance of simplicity and luxury. Amidst the beauty of nature, witness a landscape of enchantment, a setting of beauty and natural wonder as surrounded by a stunning beach.