Coron
Coron Island Palawan is a wedge-shaped limestone island, with few of its coastal areas being covered by mangrove forests. It has seven lakes, famous of which is the nationally-acclaimed cleanest lake in the Philippines, the Kayangan Lake. It also has a number of islands with white beaches and clear blue waters perfect for snorkeling, deepsea fishing and shipwreck diving.
ITINERARIES
CORON Tour Packages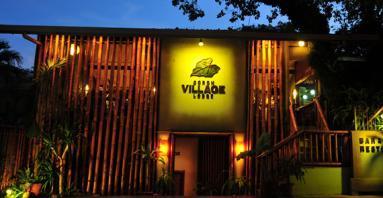 CORON VILLAGE LODGE
Coron Village Lodge offers laidback accommodations in the middle of Coron Town in Palawan. What started out as a small family house, is now a contemporary comfortable lodging which offers superb conveniences. The onsite restaurant and bar offers delightful food for hotel guests. The lush and beautiful garden, as well as the wide yard provide areas of solitude and relaxation. A souvenir shop is also available. Day trip rates are also available for guests who are on a budget. Coron Village Lodge also offers great customized tour packages for explorers such as island camping, scuba diving, mountain hiking, island hopping, and more.
As a 5-door apartment building, Casa Coron Hotel houses 25 simple yet comfortable room accommodations. Each room is fully air conditioned and has an en suite toilet and bath with hot/cold shower. TV and WiFi access are also available for entertainment.
CORON HILLTOP
Coron Hilltop View Resort (CHVR) is a 5, 500 square meter resort that is strategically located between Busuanga Airport and Port of Coron. Its location is perfectly situated near the airstrip and jetty port to accommodate the comfort of our customers. Coron Hilltop View Resort boasts 19 villas that have four (4) Standard Villas, eleven (11) Superior Villas and four (4) Deluxe Villas that can accommodate your desire for comfort. Each room is fully air conditioned, well maintained private bath and toilet, hot and cold shower, television with cable access, fire alarm system, interphone system and exterior music system.
CORON WESTOWN
Welcome to the premier resort hotel and ideal conference destination in Coron, Palawan, Philippines. Coron Westown Resort offers guests first class hotel rooms that blend Filipino culture and modern amenities in a total resort experience that is sure to tantalize the senses and relax the body.
Guests can expect first-class rooms mixed with a touch of Filipino culture and modern design when they visit Coron Westown Resort. The resort is situated along the Coron-Busuanga Road and is a 20-minute drive away from the Cororan Airport or just five minutes away from downtown Coron by car. Coron Westown Resort is also accessible via regular public transport route, with tricycles and multi-cabs easily available for hire outside the resort. 
Coron Westown Resort has five different room types that you can choose from: Deluxe Room, Superior Room, Premium Room, Premium Deluxe Room, and Family Room. Each room is decorated with wood furnishings and comes with air conditioning and equipped with a flat screen TV with 32 satellite channels. WiFi is also accessible from within the rooms, and a safety deposit box is also provided for. The en suite bathroom has a shower and a bathtub, with hot and cold running water. Basic toiletries and towels are also provided. The Superior Rooms, Premium Rooms, and Premium Deluxe Rooms also have private balconies perfect for checking out the surrounding islands. These rooms are perfect for couples as the scenic view of nearby islands and the beautiful horizon of the area during sunset offer a uniquely romantic ambiance unlike anything.
Guests don't only have to rely on the beach to get a nice swim. They can take a dip in one of three swimming pools available at the resort. The pools are situated along landscaped greenery with lounge chairs and umbrellas for ultimate comfort. 
EL RIO Y MAR
Situated right at the heart of a beautiful bay with a magnificent view of the waters, El Rio Y Mar is the perfect place to get away from the hustle and bustle of city living. Guests will already experience the comfort the resort provides upon landing at the airport, as guest service officers will meet and accompany you on a 30-minute land trip, and on another 30-minute boat ride to the resort.
Enjoy the myriad of facilities and services that the resort offers such as the infinity pool, the library and video room, and the sports house to name a few. An al freco restaurant serves delectable dishes, and Port Caltom's Reef Bar is the place to get your drinks and where you can enjoy good music. The resort also has function rooms available, and spa and massage services are also being offered.
Each room at El Rio y mar Resort is full air conditioned, and comes equipped with a minibar, and a safety deposit box. En suite toilet and bathroom has a shower, with hot and cold water. Basic bath amenities such as towels, bathrobes, and a hair dryer are also already provided for in each room. Morning calls, room services, and cleaning services are also part of the resort's services to its guests.
Nothing beats waking up to the sound of crashing waves, and the warmth of the rising sun. Breathe in the beauty of nature and take that much needed break at El Rio Y Mar Resort, where relaxation and a rejuvenating vacation awaits.
ASIA GRAND VIEW
Asia Grand View Hotels Inc. aims to offer distinct, comfortable and elegant accommodation yet reasonably priced to discriminating tourists both local and foreign. We offer impeccable hotel services, fine dining experience, unique recreational activities, eco-tours and diving of Coron and nearby towns and municipalities. We are environmentally-friendly hotel and support efforts to conserve natural resources. The excellent view of Coron Bay from the restaurant and Bar gives additional perks to dining guests. It has family-friendly F&B outlets but is especially enchanting at cocktail hours, when guests gather at the poolside bar or by the restaurant, to watch the sunset. Romantic candle-lit dinners are always offered as guests' option. Weddings and special events may be held at the Restaurant. Function rooms, by the Pool side or by the garden offering guests excellent venues with full attentive services and remarkable, simple yet stylish set ups. Enjoy the beauty and wonders of Palawan, come to Asia Grand View Hotel, where your Coron holiday begins with a stunning setting!
FUNNY LION
The Funny Lion is a newly opened 32-room boutique resort situated in the heart of Coron town in Northern, Palawan. It stands out as a relaxing retreat for both couples and families wishing for a private nook away from the hustle and bustle of the city. It boasts an infinity pool with numerous Jacuzzi, a private roof deck that overlooks the breathtaking view of Coron Bay or a panoramic view of the sun setting over the lush mangroves and a restaurant with a chef that cooks some of the best seafood in Palawan. All the rooms come with an individually-controlled air condition unit, mini bar, in-room safe, cable television, hot and cold shower, coffee and tea making facilities.
TWO SEASONS BAYSIDE
Two Seasons enters Coron Town with a bayside hotel that's truly one of its kind, making vacations in Palawan a lot more delightful in more ways than one.
The 48-room Two Seasons Coron Bayside Hotel is Coron Town's newest top destination for the most breathtaking ocean views and island adventures. Setting a new standard by being the only first-rate accommodation in Coron Town, our hotel offers spacious rooms and suites that spell sheer comfort and undeniable class.
Choose among eighteen (18) Standard Rooms, twenty-four (24) Bayview Rooms, three (3) Bayview Deluxe Rooms, and three (3) Panorama Suites. Each accommodation is designed as a picture of utter comfort, featuring a verandah, a spacious bath, and plush bedding, with room sizes ranging from 26.05 sqm to 50.9 sqm.
Among the facilities at Two Seasons' Coron Town hotel are the BAYA Resto Lounge, the Skydeck Jacuzzi Lounge, a souvenir shop, and a spacious conference room that can accommodate up to 130 persons. Complimentary Wi-Fi access is available, while uninterrupted power and water supply is guaranteed. The icing on the cake, the Bayside Infinity Pool — where you can give in to indulgence and simply laze away while enjoying a panoramic view of Coron Bay – is sure to take your breath away. These essential add-ons guarantee a most fulfilling stay whether you're visiting Coron for business or pure leisure.
TWO SEASONS ISLAND RESORT AND SPA
Two Seasons Coron Island Resort & Spa, a 5-star eco-friendly accommodation just a scenic boat ride from Coron Town, is located on the beautiful Malaroyroy Peninsula in Bulalacao Island, Coron, Palawan, Philippines.
Presenting a haven in the middle ground of fine luxury and raw nature, Two Seasons Coron is also a turtle and giant clam sanctuary, and known as the first eco-friendly luxury island resort in Coron. Among the myriad things to look forward to is a sandbar connecting to a islet, a vibrant house reef, lush tropical gardens, a 200-meter west-side beach, and another 200-meter east-side beach with mangroves.   Luxuries abound in its thoughtfully furnished, high-ceiling bungalow accommodations that carry a distinct contemporary Filipino tropical design. Adding more excitement to every vacation is an array of top-of-the-line recreational features, each time promising an experience for the books. Perfect for the adventurous are the island tours and dive courses offered at the resort's Pawikan Aqua Sports Center. You may also discover the beautiful underseas of Coron in the lap of luxury with the Molokini transparent kayaks and HydroBOB submersible scooters.   
BUSUANGA BAY LODGE
Busuanga Bay Lodge is an elegant, boutique, resort hotel located on the island province of Palawan, a nature sanctuary known all over the world as the Philippine's last ecological frontier. Palawan is made up of pristine white beaches, dramatic rock formations, secret coves, rainforests, outstanding dive sites, majestic mountains, and caves. It bursts with exotic flora and fauna, and is surrounded by a coral shelf that is alive with varied and colorful marine life. Busuanga Bay Lodge offers 41 units in total including 38 rooms and 3 private, two-bedroom villas. It is the ultimate destination for a tropical escape, and can be reached in just 45 minutes by air from key hubs such as Manila, Cebu and Davao. Designed to invoke the spirit of Palawan, Busuanga Bay Lodge is a premium, four-star hotel that was built to support this beautiful, natural community, and caters year-round to visitors craving luxury, comfort and adventure. The center of the hotel features a large infinity swimming pool extending from a spacious, al fresco restaurant, lounge and reception area, all of which overlook the crystal blue waters, majestic mountains and wonders of nature.