ICELAND - ESCORTED TOUR JUN 2018 - APR 2019
Iceland is an island in the North Atlantic. It is home to a progressive and peaceful nation that has formed a modern society where freedom and equality are the most important qualities. Iceland continuously ranks near the top of measurements for quality of life, gender equality, and democracy, and is one of the highest ranked countries in the world regarding health care, education and internet availability.
Iceland is a country of extreme geological contrasts. Widely known as "The Land of Fire and Ice" Iceland is home to some of the largest glaciers in Europe, and some of the world's most active volcanoes. Iceland is also the land of light and darkness. Its location, just below the Arctic Circle, makes for long summer days with near 24-hours of sunlight; offset by short winter days with very little sunlight at all. Fortunately, while winters in Iceland are dark, they are relatively mild and play host to one of nature's most spectacular exhibitions of beauty; the Aurora Borealis.
ITINERARIES
8 Days Guided Iceland Circle Tour
8 Days Guided Iceland Circle Tour (Rates)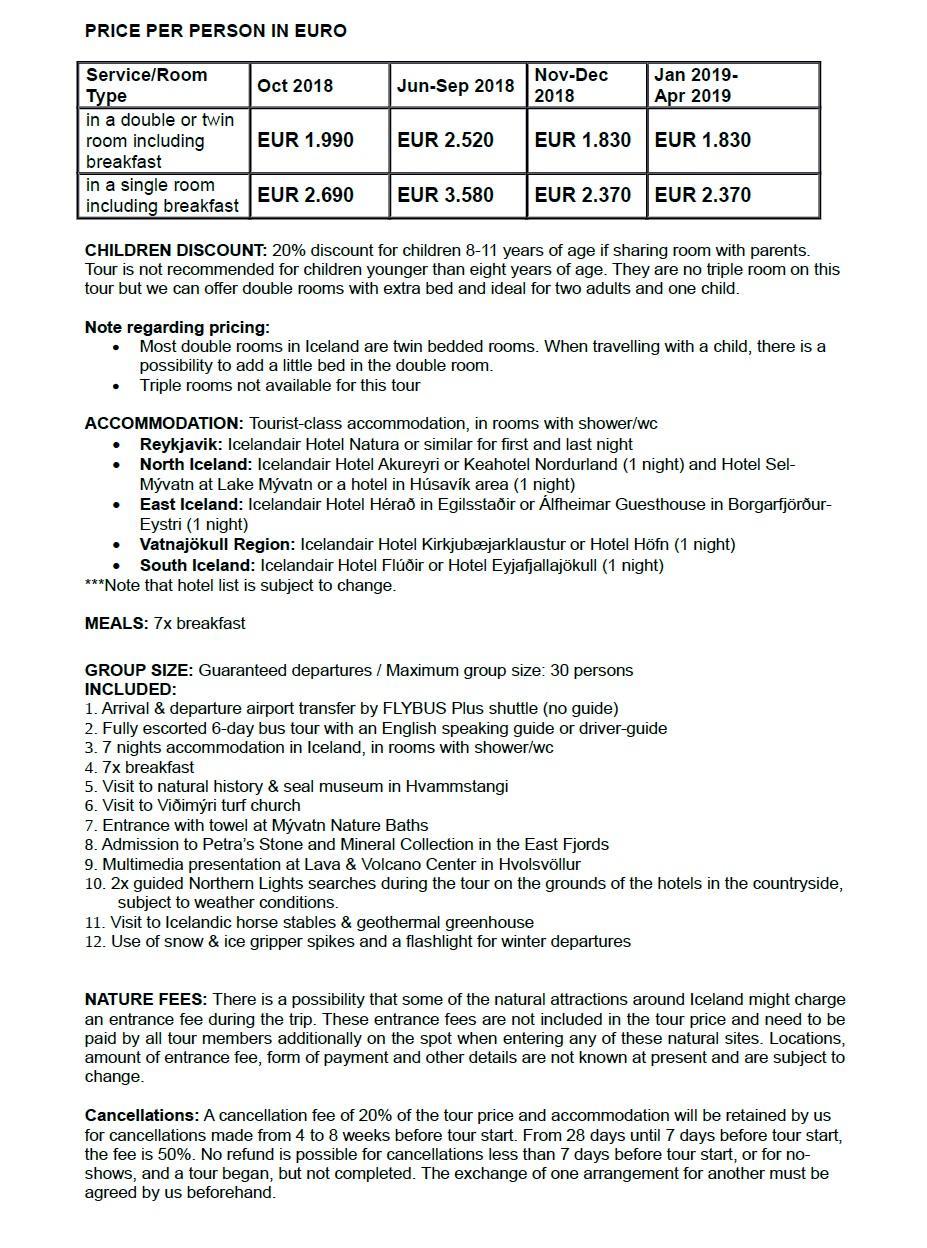 8 Days Northern Lights Exploration

8 Days Northern Lights Exploration (Rates)