BICOL
Down south in Luzon, Bicol region is famous for Mayon Volcano and spicy dishes. Head south to discover the natural beauty of Bicolandia and its provinces of Albay, Camarines Norte, Camarines Sur, Sorsogon, Catanduanes and Masbate.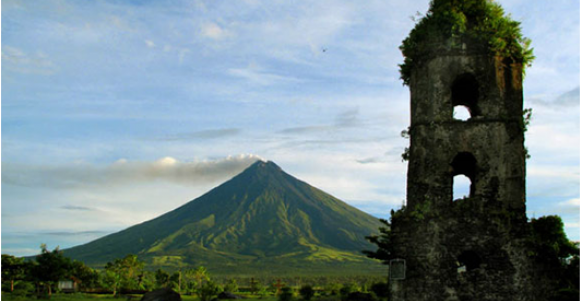 ITINERARIES
Misibis Bay Resort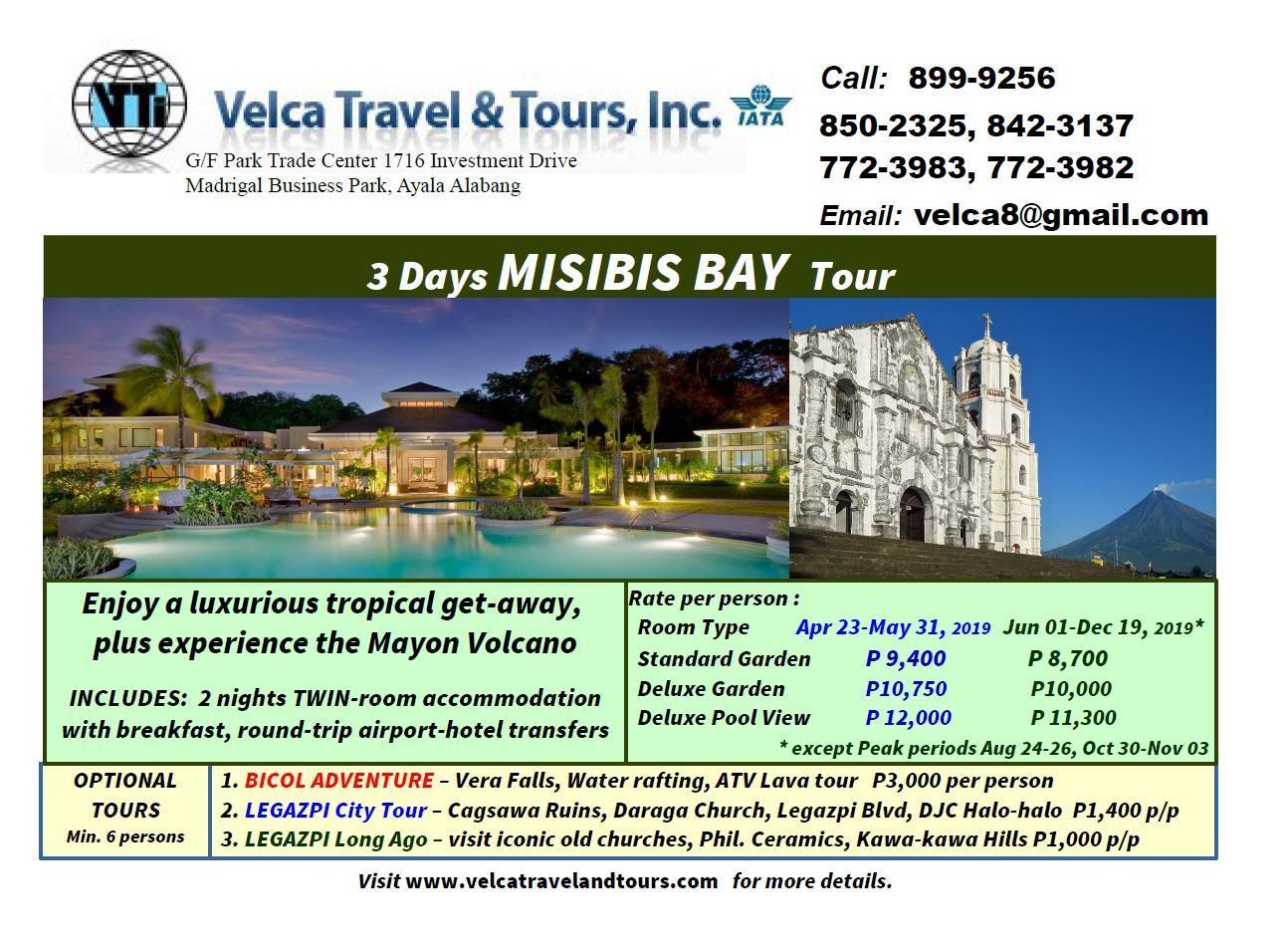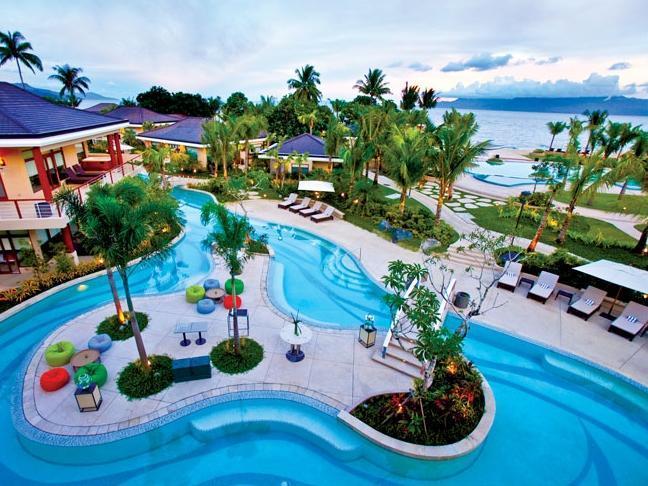 This stunning resort hotel makes for a luxurious and exclusive tropical getaway. It is set right on a pristine stretch of beach and surrounded by five hectares of lush gardens on the southern tip of Cagraray Island in Bacacay, Albay. This breathtaking resort may be reached via a 50-minute flight from Manila to Legazpi and then by a scenic, 45-minute drive, by a private helicopter (15 minutes), or by a fast watercraft (30 minutes). Guests can enjoy an extensive range of leisure activities in the area including Segway tours, scuba diving, and kayaking, or zip lining, dune buggy tours and windsurfing for more adventuresome visitors. The resort also boasts a lavish spa and fitness centre, an elegant restaurant, beach grill, and bar, and facilities for meetings, conferences and team building, all for a fantastic island retreat.
Tugawe Cove Resort Caramoan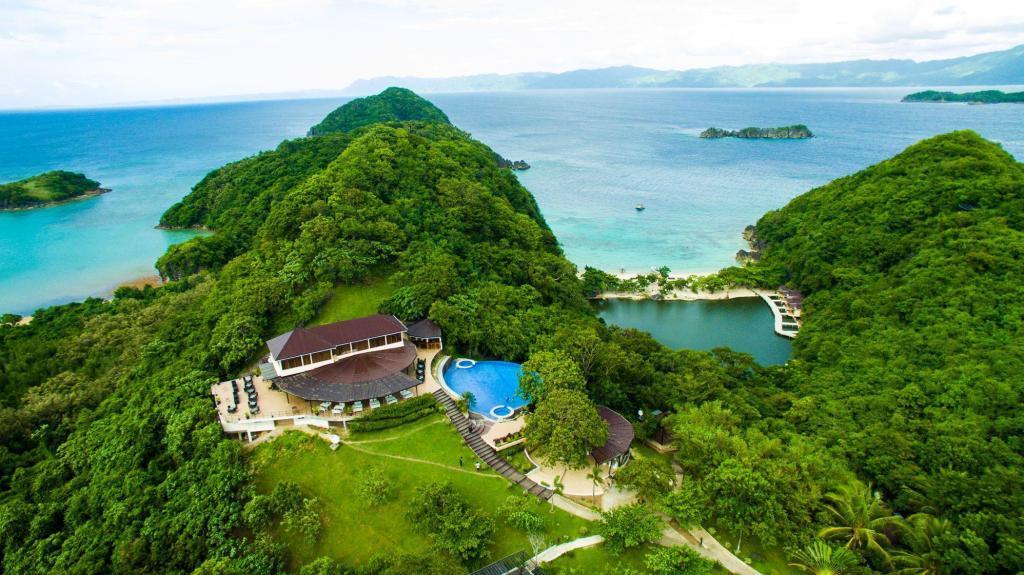 On the lush Caramoan Peninsula, this tranquil hillside resort along a lake is a 7-minute walk from a beach on Lauing Bay and a 30-minute boat ride from Codon Port. 
Featuring balconies with hillside views, the modern rooms decorated in nature-inspired colors have flat-screen TVs. Upgraded rooms offer lake views, while separate cottages are lakefront. In-room (and beachside) massage treatments are available.
Kayaking and snorkeling are complimentary, as is breakfast. A casual restaurant/bar has a terrace. Other amenities include beach access, a helipad, and an infinity pool with bay views. There's also a game room and a kids' play area.
Legazpi City and Camalig Tour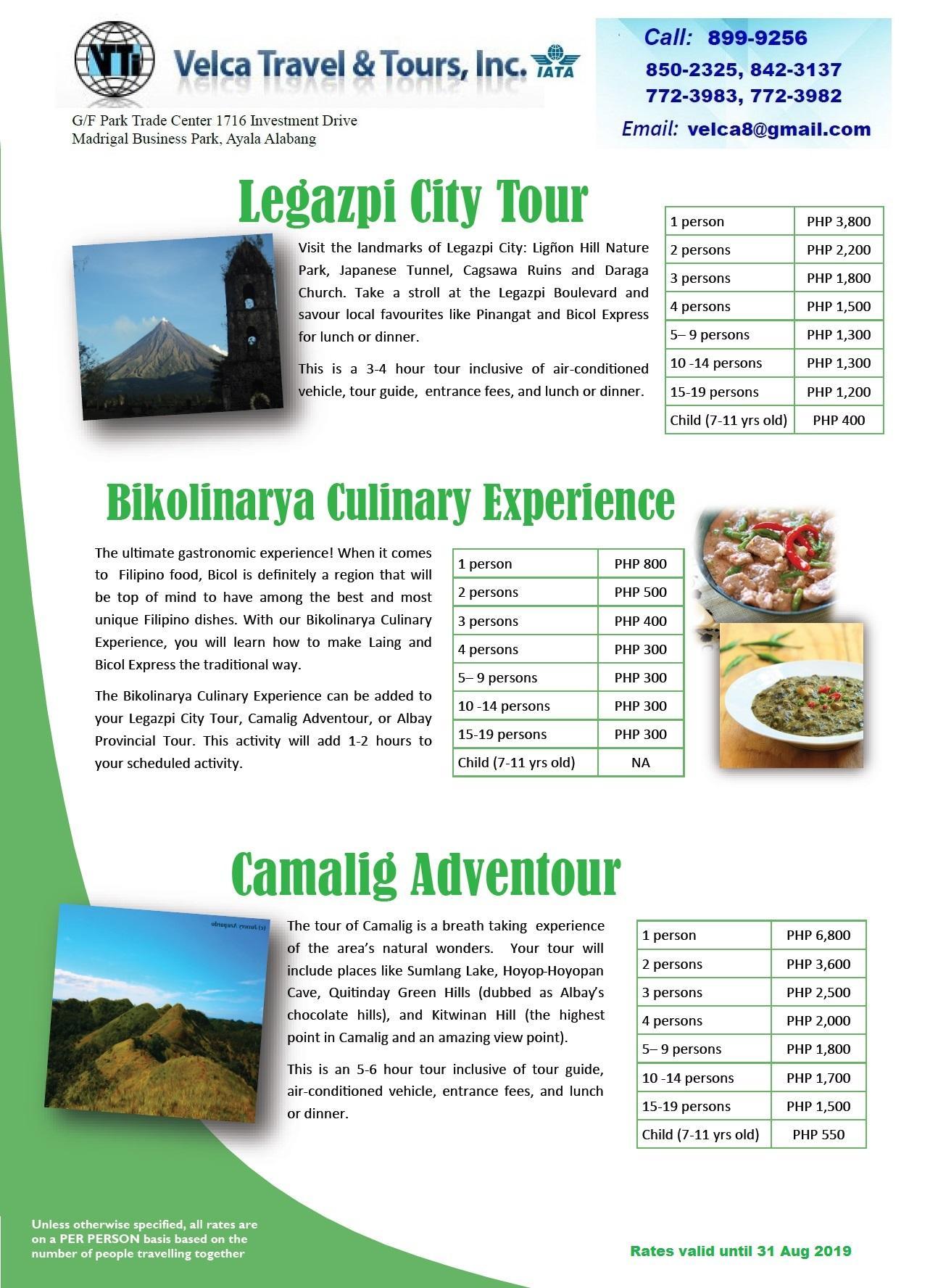 Albay Sorsogon and CamSur Provincial tour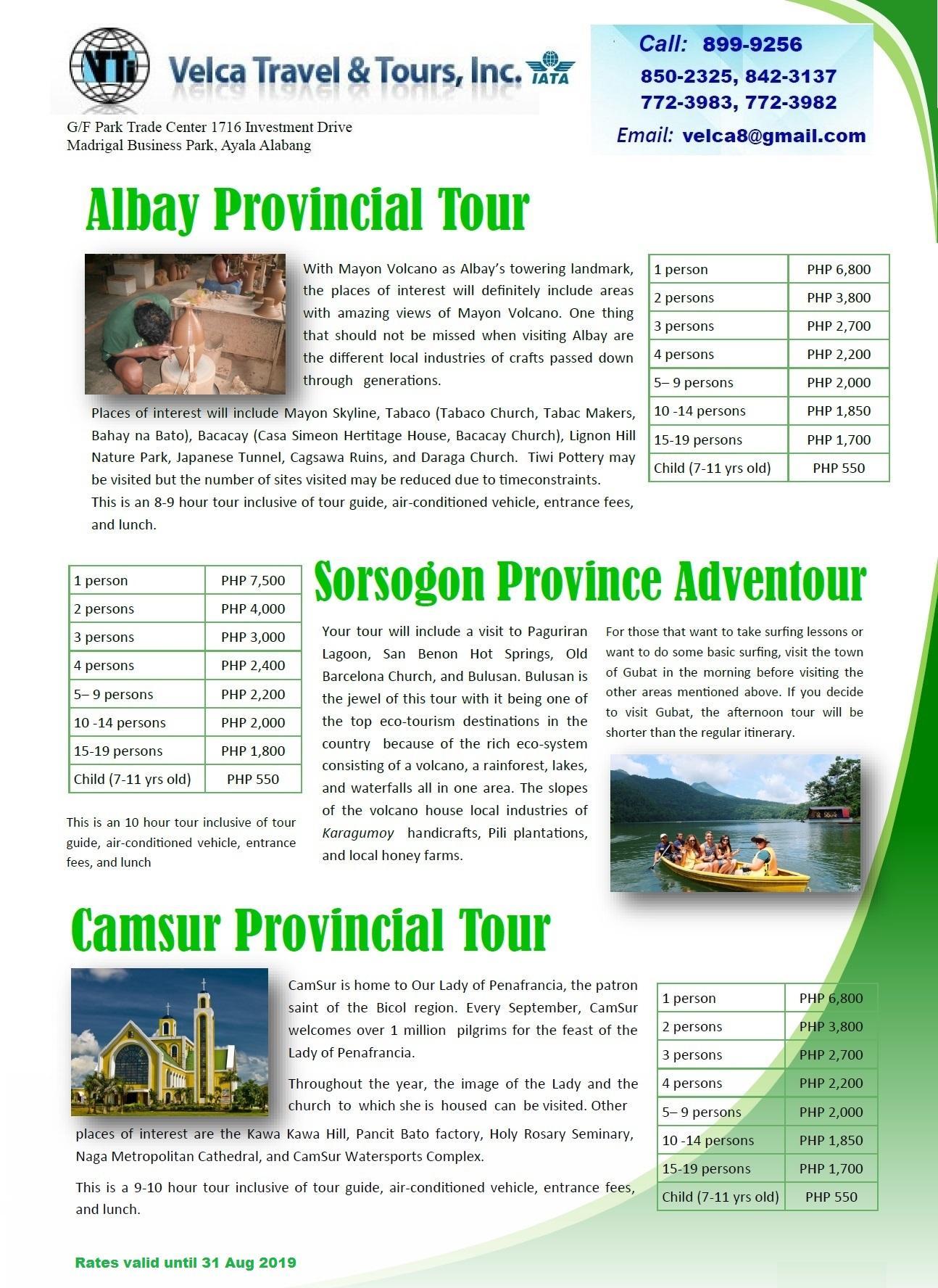 Bacacay Matnog Busay tour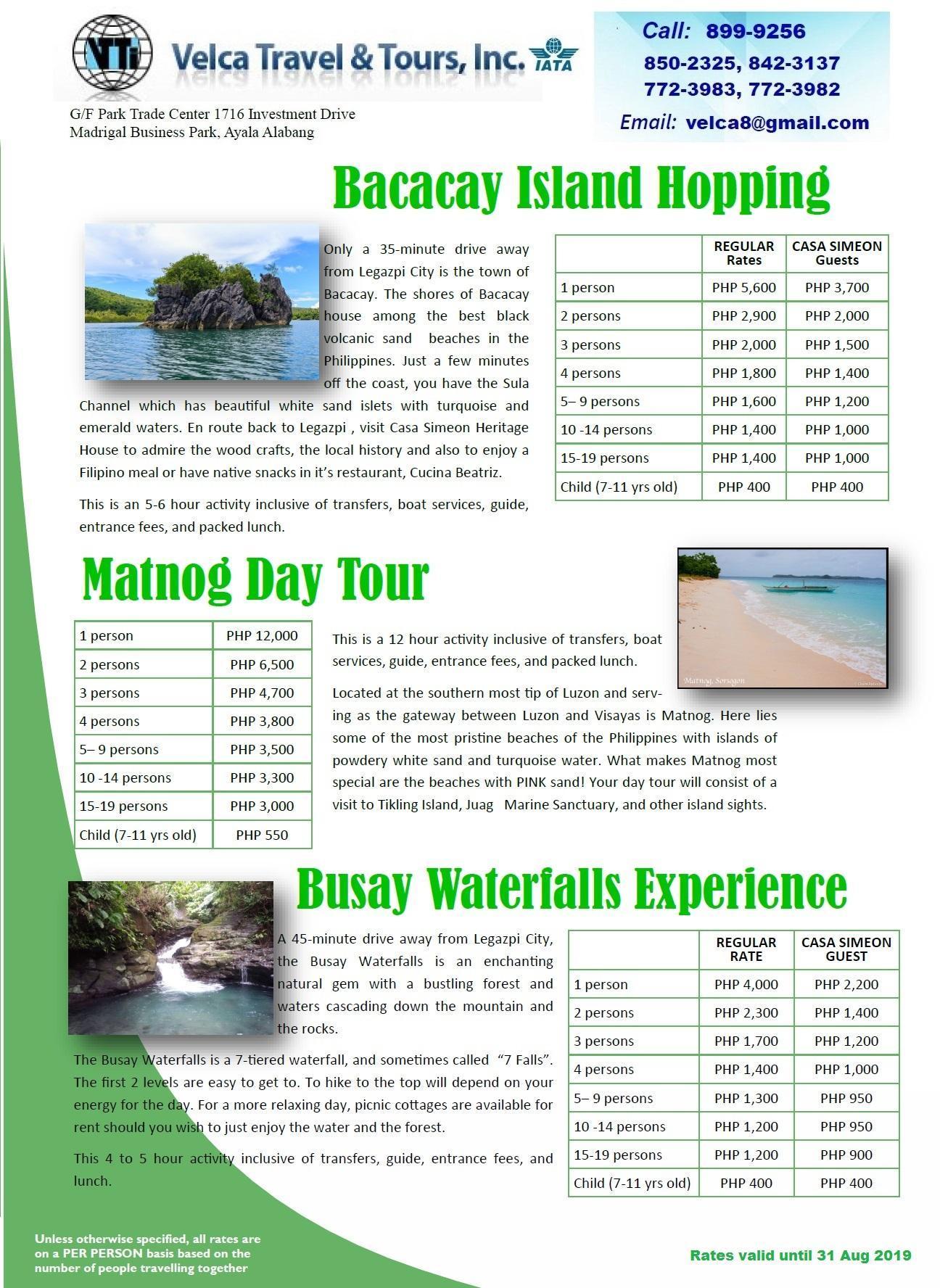 Misibis Day Tour - Buhatan River - Mayon ATV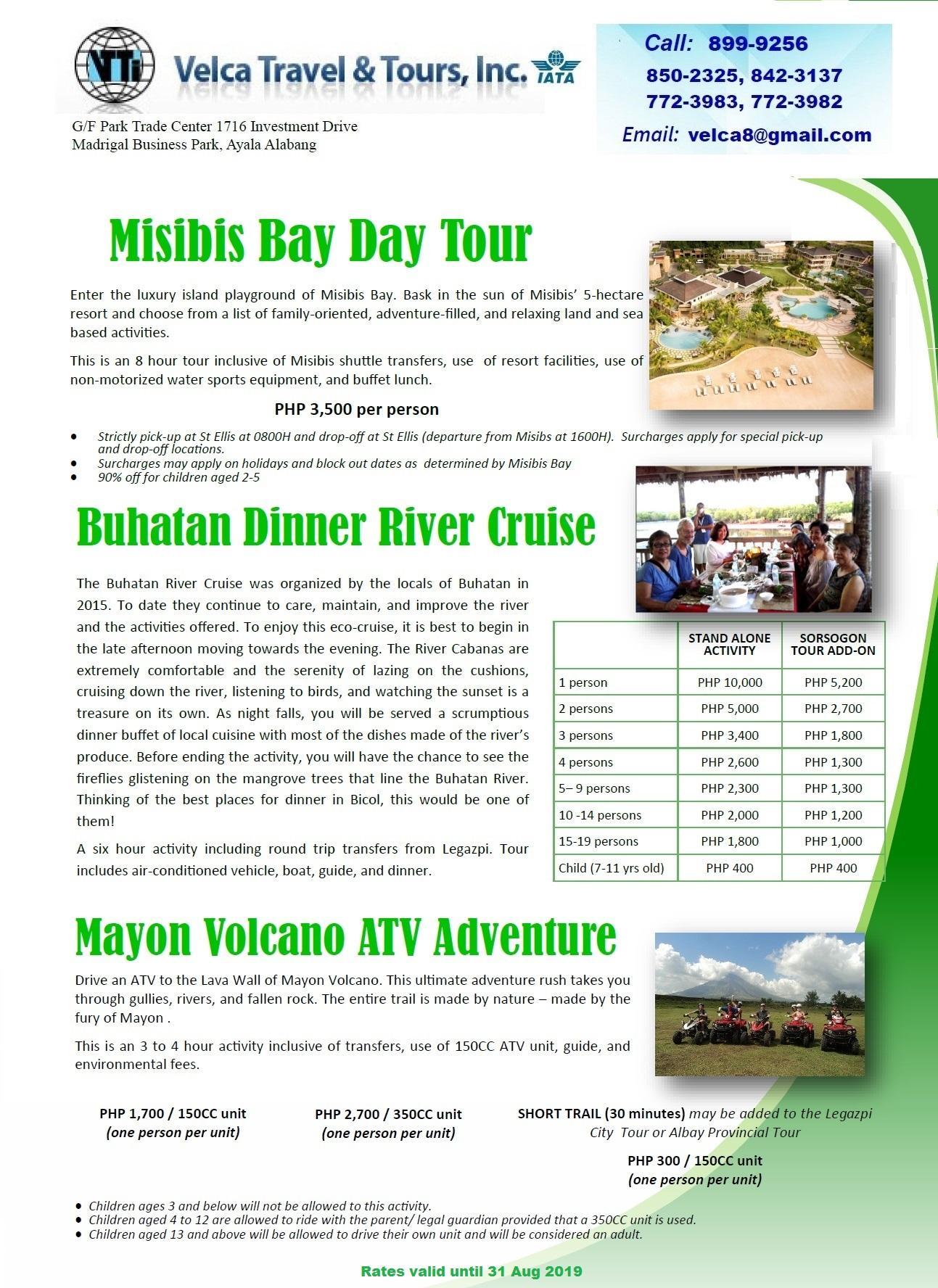 Donsol Whale Shark experience